The article requested is not found.
Browse through our Archives of articles.
Use our powerful article Search Tools.
Praise at the Incarnation
"Blessed be the Lord God of Israel; for he hath visited and redeemed his people, And hath raised up an horn of salvation for us in the house of his servant David." (Luke 1:68-69)
More...
Searching for God
"But seek ye first the kingdom of God, and his righteousness; and all these things shall be added unto you." (Matthew 6:33)
More...
God's Universe on Display: Telescope to Microscope [Podcast]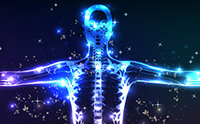 We find evidence for the Creator's grand design everywhere in the universe, from enormous galaxies to microscopic DNA. ICR zoologist and researcher Frank Sherwin explores evidence in astronomy, biology, and zoology to reveal the mysteries of God's created universe.
More...
Together in Christ
"For where two or three are gathered together in my name, there am I in the midst of them." (Matthew 18:20)
This is a wonderful promise. Whether believers come together in church or a home Bible study or even just two together (like husband and wife) to fellowship around the name of the Lord Jesus, He is there also!
More...
More Articles