The article requested is not found.
Browse through our Archives of articles.
Use our powerful article Search Tools.
Do Black Holes Exist?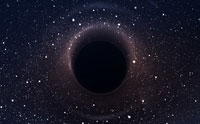 Do black holes really exist? If so, what are they? ICR Astrophysicist Dr. Jason Lisle sheds light on these mysterious celestial objects.
More...
Jesus, Lover of My Soul
"I am persuaded, that neither death, nor life, nor angels, nor principalities, nor powers, nor things present, nor things to come, Nor height, nor depth, nor any other creature, shall be able to separate us from the love of God, which is in Christ Jesus our Lord." (Romans 8:38-39)
More...
Naming Names
"Their word will eat as doth a canker: of whom is Hymenaeus and Philetus; Who concerning the truth have erred, saying that the resurrection is past already; and overthrow the faith of some." (2 Timothy 2:17-18)
More...
Him That Cometh to Me
"All that the Father giveth me shall come to me; and him that cometh to me I will in no wise cast out." (John 6:37)
In this verse and the verses to follow, we find Christ using a marvelous teaching technique. Several times He makes a general, generic statement but quickly advances from the general and impersonal to the particular and personal.
More...
More Articles