The article requested is not found.
Browse through our Archives of articles.
Use our powerful article Search Tools.
In the Midst
"And after eight days again his disciples were within, and Thomas with them: then came Jesus, the doors being shut, and stood in the midst, and said, Peace be unto you." (John 20:26)
More...
God's Marvelous Insects
Did you know that the moth smells with its antennae? Whether we look at moths, ants, bombardier beetles, dragon fly eyes, or even the brains of bees, the wonders of God's design in the insect world are "clearly seen."
Other episodes in this series:
For more radio programs, click here.
More...
Prayer of the Whole Heart
"Then shall ye call upon me, and ye shall go and pray unto me, and I will hearken unto you. And ye shall seek me, and find me, when ye shall search for me with all your heart." (Jeremiah 29:12-13)
More...
Scientific Evidence for Creation [Podcast]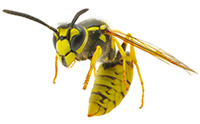 Science and the Bible agree. ICR zoologist and Research Associate Frank Sherwin tells us how in this 5-part podcast series on the scientific evidence for creation. From submicroscopic machines to the mighty oceans, Frank explores the marvels of design, buried clues from the past, and the myth of human evolution.
More...
More Articles