The article requested is not found.
Browse through our Archives of articles.
Use our powerful article Search Tools.
Can Drug Abuse Models Help Cure Society?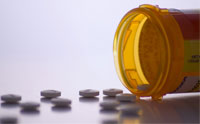 Donald Burke, a Dean at the University of Pittsburgh, recently wrote, "Since 2000, almost half a million Americans have died from drug overdoses." He suggested that scientists craft a digital model of our current drug society to project possible outcomes. Is a computer model really the answer?
More...
The Christian's Position
"According as he hath chosen us in him before the foundation of the world." (Ephesians 1:4)
The search for identity and meaning can drive one to great successes or tragic failures. For the Christian, however, the question is answered throughout Ephesians.
More...
Salvation vs. Assurance of Salvation
"But whoso keepeth his word, in him verily is the love of God perfected: hereby know we that we are in him." (1 John 2:5)
More...
God's Shining Face
"The LORD make his face shine upon thee, and be gracious unto thee." (Numbers 6:25)
More...
More Articles