Confirmation of the Gospel
by Henry M. Morris, Ph.D. | Feb. 13, 2016
"Even as it is meet for me to think this of you all, because I have you in my heart; inasmuch as both in my bonds, and in the defense and confirmation of the gospel, ye all are partakers of my grace." (Philippians 1:7)
The gospel, of course, embraces all the truths concerning the person and work of Jesus Christ, from creation to consummation. Since these truths have been under Satanic attack throughout all the ages, it is vital that the gospel both be defended against its enemies and confirmed in the hearts and minds of its friends.
The word for "defense" (Greek apologia) is the same as "answer" in 1 Peter 3:15, where we are commanded to "be ready always to give an answer . . . a reason of the hope that is in you." The word for "confirmation," on the other hand, is essentially the same as "established," or "stabilized," as in Colossians 2:7: "Rooted and built up in him, and stablished in the faith." Thus, the saving gospel of Christ—from its foundation in genuine creationism to its consummation in His coming kingdom with its central focus on the crucifixion and resurrection—is both to be defended against false teaching and established as truth. These two aspects correspond in general to apologetics in defending the faith and Christian evidences in establishing the faith.
This is not merely a job for certain theological or scientific specialists, however. All believers need to be "partakers" of this grace (literally "convinced co-participants"). Real "partakers" do not just go along for the ride but are firmly committed and fully comprehending supporters. However, both those who lead out in such a work, as well as those who are "partakers," are exhorted to do so in grace! "Let your speech be always with grace, seasoned with salt, that ye may know how ye ought to answer every man" (Colossians 4:6). HMM
Beetles and Bears Inspire Technologies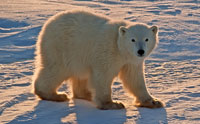 Namib desert beetles collect faint water droplets on their exquisitely designed outer surfaces so they can survive in their dry environments. And polar bears keep a tight grip on smooth ice using precisely designed footpads. Engineers have copied these exquisite designs to make useful tools. More...
Our Ministry to Angels
"To the intent that now unto the principalities and powers in heavenly places might be known by the church the manifold wisdom of God." (Ephesians 3:10) More...
The Living and the Written Word
"In the beginning was the Word, and the Word was with God, and the Word was God." (John 1:1) More...
ICR Museum: Showcasing a Recent Creation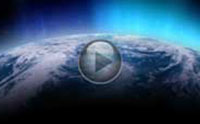 Physicist Dr. Jake Hebert recounts some of the best evidence for recent creation found within his field and explains how ICR's new museum will be able to showcase it in powerful and engaging ways. More...
More Articles