10,000 Unlocking the Mysteries of Genesis DVD Sets Sold . . . and Counting
by No Author | Mar. 31, 2015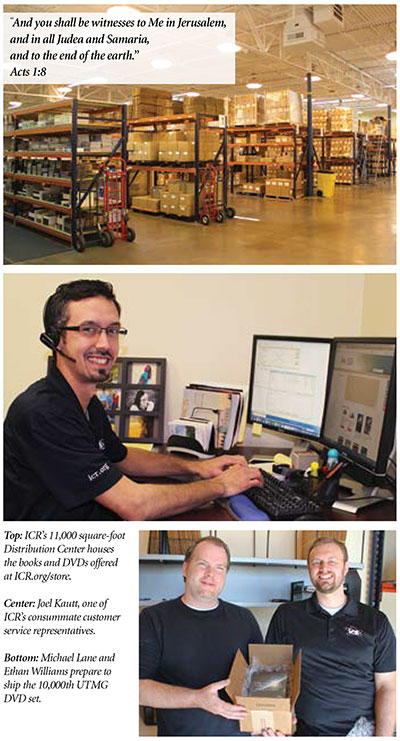 Since ICR's 12-DVD series Unlocking the Mysteries of Genesis (UTMG) first hit our store last May, God has used it beyond our expectations. We have received countless letters of thanks and appreciation, and pastors and small-group leaders continue to rave about its positive impact on their members. The first shipment is sold out now, and our second edition has arrived.
The new edition contains English closed captions and subtitles in Spanish, Chinese, and Korean (as well as English) to help launch the creation message beyond the English-speaking community.
In the United States, over 60 million people speak a language other than English at home. Nearly 40 million speak Spanish, almost 3 million speak Chinese, and well over a million speak Korean.1 In the entire world, Chinese accounts for over 1.2 billion native speakers, Spanish for 330 million, and Korean for 77 million—a total of over 1.6 billion people.2 Not only do the subtitles for UTMG allow us to reach over one and a half billion more people, but creation science itself is making strong headway in Asian countries, with the Korea Association for Creation Research being the largest creation science organization in the world. Now they can watch Unlocking the Mysteries of Genesis in their own language.
ICR is in the process of developing another exciting DVD series, Made in His Image.3 With the same stunning cinematography, animation, and high-budget production as UTMG, this new series will further confirm and spread the message of the truth of God's Word. Watch for updates in the coming months.
References
Ryan, C. Language Use in the United States: 2011. American Community Survey Reports. United States Census Bureau, Issued August 2013. Posted on census.gov.
Lewis, M. P., G. F. Simons, and C. D. Fennig, eds. 2015. Ethnologue: Languages of the World, 18th ed. Dallas, TX: SIL International. Posted on ethnologue.com.
For more information or to support this project, visit ICR.org/MadeInHisImage.
Gifts of Significance

Over 45 years old now, the Institute for Creation Research has grown in many ways. God always supplies each need, month by month, as individuals respond to occasional appeals and regular updates in Acts & Facts. All of us at ICR are tremendously grateful for those who support our work, and we are prayerfully confident that, Lord willing, present levels of giving will continue.More...
Why We Want to Go Home

Home is a special place that attracts us, one way or another. Is the Genesis creation account part of the explanation for why home is so important? More...
Grappling with Megasequences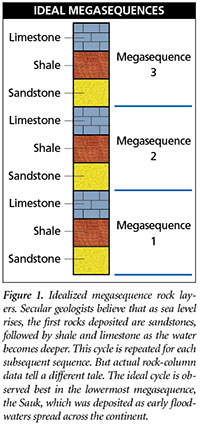 ICR's ongoing Column Project (an analysis of over 500 drilling-core and outcrop samples from across North America) has revealed surprising results that smash entrenched uniformitarian thought.1 The rocks continue to support the biblical account of one worldwide Flood. More...
Made in His Image: Life-Giving Blood

After 100 years of development, automobiles still need engine oil, transmission fluid, brake fluid, antifreeze, and so on. Wouldn't it be great if just a single multipurpose fluid could be circulated from a central reservoir? Each car part would use only the needed properties of the special fluid, exclude detrimental properties, and then send it back.More...
More Articles