The Old Rugged Cross
by John D. Morris, Ph.D. | Apr. 1, 2015
"God forbid that I should glory, save in the cross of our Lord Jesus Christ, by whom the world is crucified unto me, and I unto the world." (Galatians 6:14)
As we ponder the crucifixion of our Lord Jesus Christ, a fuller understanding should bring us to an ever-deeper reliance on and identification with Him. To assist us in examining the work of Christ on the cross, let us use the beloved hymn "The Old Rugged Cross." Here we will find its words reflecting a deep and abiding love for Christ and His cross. The next four days we will, in turn, study each of its four verses, but today, note its chorus:
So I'll cherish the old rugged cross,
Till my trophies at last I lay down;
I will cling to the old rugged cross,
And exchange it some day for a crown.
Our text reminds us that there is no worth in any deed of our own, including even a full adherence to the law of Moses (Galatians 6:12-13). Only through the cross and the salvation by grace made possible by the cross do we have any standing before God. We must cherish the cross, and cling to it! Thus, we can say with Paul that this "world is crucified unto me, and I unto the world"—its sinful allurements and the recognition of men of no value.
"Henceforth there is laid up for me a crown of righteousness which the Lord, the righteous judge, shall give me at that day: and not to me only, but unto all them also that love his appearing" (2 Timothy 4:8). All our legitimate accomplishments: those true trophies or "[crowns] of rejoicing" (1 Thessalonians 2:19) done in His power and for His glory will be cast before His throne (Revelation 4:10) in recognition of His worth and kingship. His cross made it all possible. So I'll cherish the old rugged cross. JDM
Click here for the sheet music for this hymn.
10,000 Unlocking the Mysteries of Genesis DVD Sets Sold . . . and Counting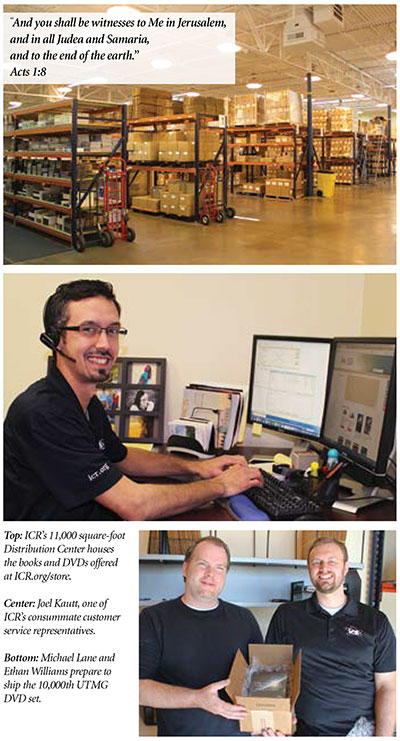 Since ICR's 12-DVD series Unlocking the Mysteries of Genesis (UTMG) first hit our store last May, God has used it beyond our expectations. We have received countless letters of thanks and appreciation, and pastors and small-group leaders continue to rave about its positive impact on their members.More...
Gifts of Significance

Over 45 years old now, the Institute for Creation Research has grown in many ways. God always supplies each need, month by month, as individuals respond to occasional appeals and regular updates in Acts & Facts. All of us at ICR are tremendously grateful for those who support our work, and we are prayerfully confident that, Lord willing, present levels of giving will continue.More...
Why We Want to Go Home

Home is a special place that attracts us, one way or another. Is the Genesis creation account part of the explanation for why home is so important? More...
Grappling with Megasequences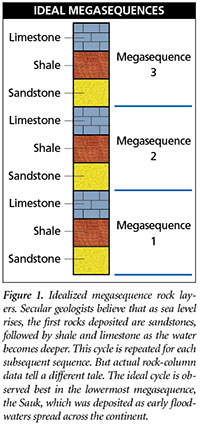 ICR's ongoing Column Project (an analysis of over 500 drilling-core and outcrop samples from across North America) has revealed surprising results that smash entrenched uniformitarian thought.1 The rocks continue to support the biblical account of one worldwide Flood. More...
More Articles