Recent Creation Confirmed [Podcast]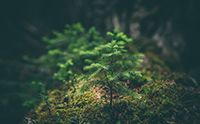 What does the Bible say about recent creation? How does science confirm Earth's youth? ICR Science Writer Brian Thomas offers compelling confirmations of recent creation. Find confidence in the entirety of Scripture, encounter logical answers to the debate, and explore scientific evidence that confirms the Bible is right and its message is true.
More...
Recent News
© 1995-2017 Institute for Creation Research. All rights reserved.