Man-Made Sniffer Versus Dog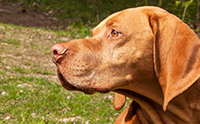 In June, 2017, thousands of scientists from around the world attended the 65th Annual Conference of the American Society for Mass Spectrometry in Indianapolis. One of the thousands of research projects on display at this year's conference compared portable man-made sniffers to dog noses. Whose design won?
More...
Recent News
© 1995-2017 Institute for Creation Research. All rights reserved.