Human Nucleome Reveals Amazing 4D World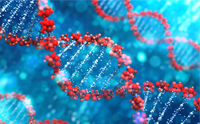 A new study investigating the three-dimensional human genome (the nucleome) in the context of time and gene expression revealed unimaginable complexity and precision. The authors of a new research paper, published in the Proceedings of the National Academy of Sciences, wrote at the very beginning of their report, "The human genome is a beautiful example of a dynamical system in three dimensions." The results of their research spectacularly vindicated this opening statement. More...
Recent News
© 1995-2015 Institute for Creation Research. All rights reserved.