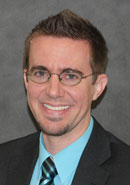 Dr. Nathaniel Jeanson will be presenting "Revisiting Life's Mysteries: The Origin of Species and the Account of Genesis" at Glenview Baptist Church in Fort Worth, TX.
Date: Aug 1, 2012
Time: 6:45 p.m.
Location:
Glenview Baptist Church
4805 Northeast Loop 820
Fort Worth, TX 76137
This is part of a Creation Summer Series to be presented on Wednesday evenings this summer at Glenview Baptist Church. The other presentations include:
***Dinner will be available for purchase before each Wednesday evening session.***
For more information, please call 817.281.3361 or visit glenviewchurch.org.