Your Origins Matter Series - Gateway Church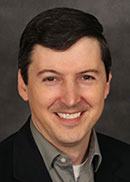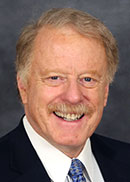 The Institute for Creation Research offers this three-part series designed to motivate and equip the believer to defend and affirm the written Word of God. It addresses many questions used to attack the Bible, especially the literal interpretation of the creation account found in Genesis. ICR speakers include Dr. Jason Lisle and Mr. Frank Sherwin.
Date: Apr 2, 2014
Why Genesis Matters
April 2–16, Wednesdays at 7:00 p.m.
On April 2nd, Dr. Jason Lisle explores the central importance of the history recorded in Genesis and how its historicity is absolutely crucial to understanding the doctrines of Christianity, including the gospel of our precious Lord Jesus Christ. Topics include the age of the earth, the origin of death and suffering, and sin's cure.
On April 9th, Mr. Frank Sherwin uses a variety of visual media to present scientific evidences that affirm the reality of a Master Designer in the creation of the universe. These include evidences from both the microscopic and observable worlds such as the miniature engines found in single-cell organisms and the complexity of animals like the bat and woodpecker, just to name a few.
On April 16th, Dr. Lisle wraps up the series in a powerful presentation holding true to its title, "The Ultimate Proof of Creation." The student will be able to articulate, with absolute certainty, irrefutable arguments for the Christian faith, even if they have little knowledge of the sciences. Also included in this last session are practical tips on how to refute non-biblical views on origins.
Dynamically taught by two of ICR's leading scientists, these sessions are a must for those who desire to be equipped to answer the difficult questions related to the origins of the universe.
Location:
Gateway Church
700 Blessed Way
Southlake, TX 76092
For more information, please call: 817.328.1000.