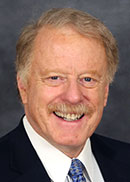 Mr. Frank Sherwin will present Biology and the Age of the Earth in the Genesis Class (SH900) at First Baptist Dallas in Dallas, Texas.
Date: Apr 21, 2013
Time: 10:50 a.m.
Location:
First Baptist Dallas
1707 San Jacinto
Dallas, TX 75201
For more information, please call 214.969.0111 or visit FirstDallas.org.