Rockwall Bible Church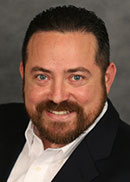 Mr. Lalo Gunther will be speaking at Rockwall Bible Church on Sunday, February 24th.
Date: Feb 24, 2013
Schedule:
9:30 a.m. - From Prison to New Life (Sunday school)
10:30 a.m. - How Does Our Worldview Affect Us as Believers, Spouses, and Parents? (Morning worship)
Location:
Rockwall Bible Church
801 Zion Hills Circle
Rockwall, TX 75087
For more information, please visit RockwallBibleChurch.org.