How do I explain the differences between biblical creation and evolution?
What evidence for the origin of life should my students know?
Where do I go for trustworthy information on science research and education?
Science Education Essentials

For 40 years, the Institute for Creation Research has equipped teachers with evidence of the accuracy and authority of Scripture. In keeping with this mission, ICR presents Science Education Essentials, a series of science teaching supplements that exemplifies what ICR does best—providing solid answers for the tough questions teachers face about science and origins.
This series promotes a biblical worldview by presenting conceptual knowledge and comprehension of the science that supports creation. The supplements help teachers approach the content and Bible with ease and with the authority needed to help their students build a defense for Genesis 1-11.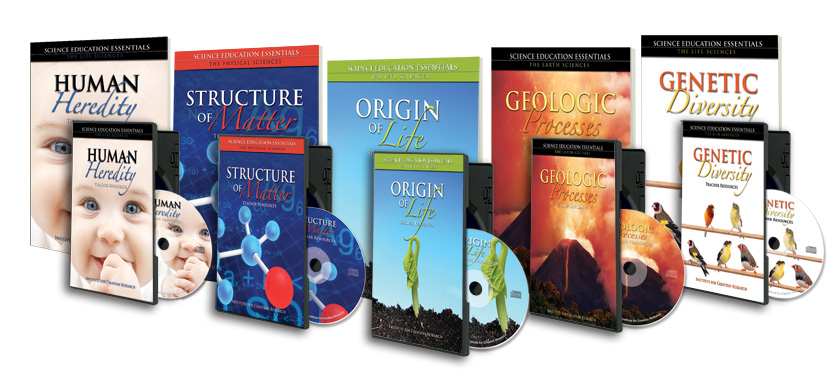 Click on the following links for information on the individual Science Education Essentials supplements:
Each supplement includes a teacher's manual and a CD-ROM packed with K-12 reproducible classroom activities. Designed to work within your school's existing science curriculum, with an uncompromising foundation of creation-based science instruction.
Created by the faculty and scientists at the Institute for Creation Research.
For more information, call 800.628.7640. To order, click here.
---
Click here for a sample chapter from the Human Heredity content manual.
Click here for sample K-12 Human Heredity student activities.
Click here for the Science Education Essentials Quick Start Guide.
Click here for Tips for Choosing Science Curriculum.
---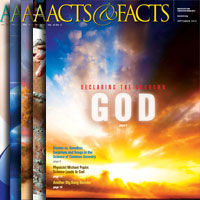 Interested in more information about creation, evolution, and intelligent design? Want to know the latest take on scientific discoveries and how they affect our understanding of the Bible? Does science help us interpret the Bible or should the Bible remain the interpreter of science?
Keep up with these and other issues in ICR's monthly Acts & Facts magazine, a free, full-color periodical that deals with science from a biblical perspective. Included with your subscription is the devotional Days of Praise.
For your free subscription, click here.