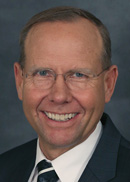 | | |
| --- | --- |
| Name: | Charles (Chas) Morse |
| Title: | Director of Events |
| Specialty: | Bible, Apologetics, Worldview |

Chas Morse received a bachelor's degree in Christian education in 1980 from Christian Heritage College (now San Diego Christian College, where he currently serves as a board member). He studied at Dallas Theological Seminary for three years before joining the Air Force. He received a master's degree in management from Bellevue University in 1996, a master's in military studies in 2000 from Maxwell Air Force Base, and a Master of Christian Education degree in 2011 from the Institute for Creation Research's School of Biblical Apologetics.

After retiring from the Air Force as a lieutenant colonel, Mr. Morse joined ICR in 2009, where he presently serves as Director of Events.